Commercial Maintenance Program
Hard surfaces require proper maintenance, especially in commercial settings. Tile, grout, and natural stone surfaces deteriorate when exposed to heavy foot traffic, water, harsh chemicals, and other harmful agents. Sir Grout of Jupiter's hard surface restoration processes have been tested to be long-lasting, resistant to deterioration, and easy to maintain. Nonetheless, because of the extensive wear and tear your surfaces can receive, signs of degradation can still appear. For this reason, we have a maintenance program to ensure your surfaces always look beautiful and in top condition. With our periodic maintenance, the following issues will be kept at bay: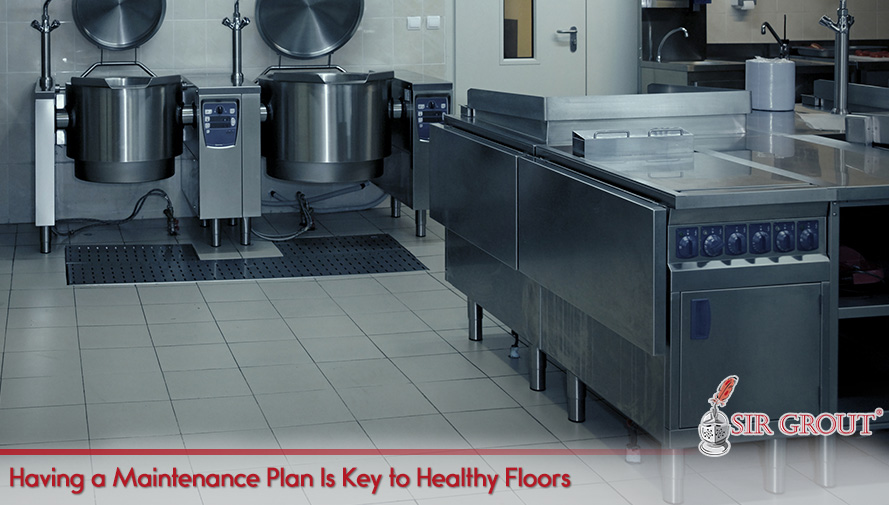 Efflorescence
Efflorescence occurs when water leaves behind salt deposits on natural stone surfaces. It creates a white, powdery substance on the stone. This is a clear sign of water damage. It shouldn't be left unchecked because it could lead to more time-consuming repairs in the long run. Our professionals can quickly identify efflorescence, clean, and seal the stone to prevent future damages.
Etching
Natural stone surfaces are sturdy and reliable but not impervious to deterioration. Dull spots can appear on the surface, spoiling its natural gloss. This is known as etching and it occurs when harsh chemicals or substances with acidic properties are left on the stone for long periods of time. Dull surfaces don't leave a good impression on your customers. Fortunately, we have the right processes, equipment, and products to remove any etches your stone surface might have.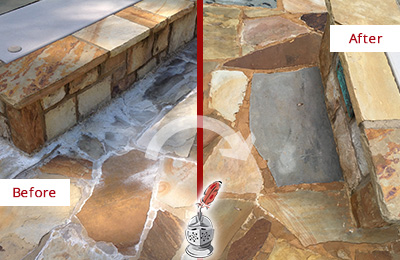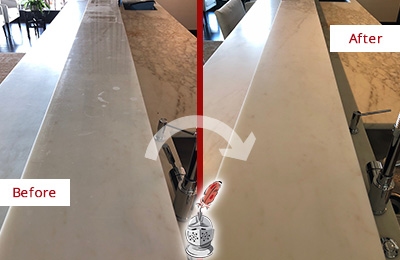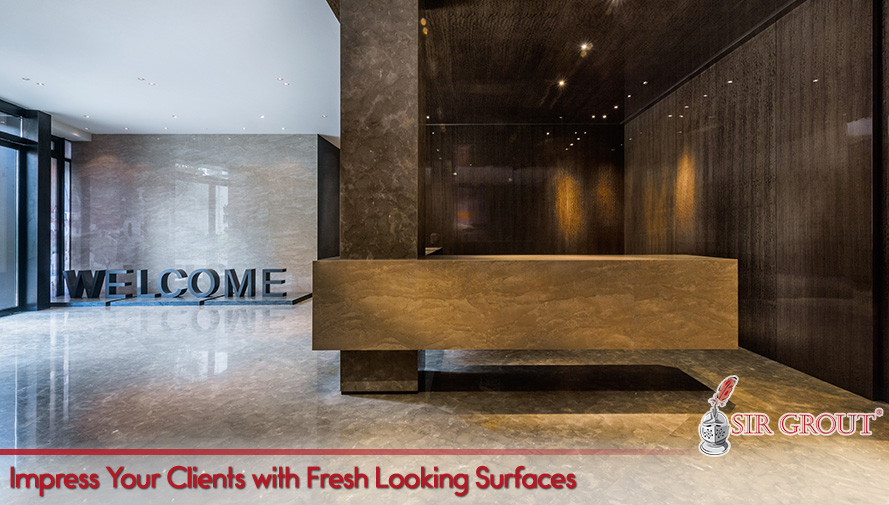 Re-caulking
Caulk is an essential component for structural integrity because it seals the joints or seams and prevents water damage. Unfortunately, caulk doesn't last forever. It can develop cracks because of the natural contraction a structure undergoes as seasons and temperatures change. Old and damaged caulk should be replaced immediately. With our maintenance program, we make sure your caulking is always replaced with a high-quality, resilient solution.
Deep Cleaning and Sealing
A booming business can receive hundreds of customers daily. With all this foot traffic, susceptible areas like the grout lines can quickly become dirty and unsightly. When grout absorbs dirt, grime, or liquids the damage can't be removed easily. We are experts in solving these issues. Our periodic maintenance includes deep cleaning and sealing to ensure the integrity of your surfaces.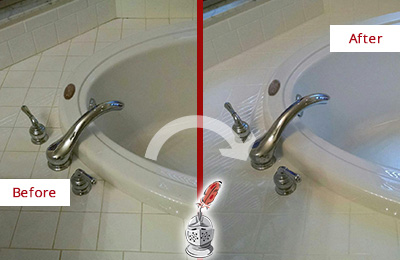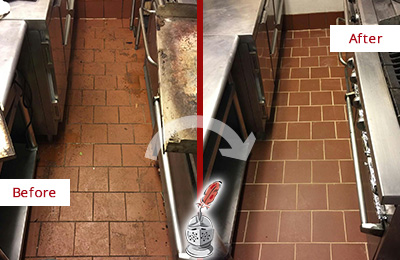 Grout Re-coloring
Grout can acquire a darkish or brownish color when it is full of dirt, grime, or debris. Also, harsh cleaning products with strong chemicals can cause discoloration in the grout lines. We have a special process to seal and re-color the grout lines in case any damage has occurred. This process is always at your disposal with our maintenance program.
We have a wide selection of maintenance options for our commercial clients, such as:
Grout and tile deep cleaning
Grout Recoloring and Sealing
Stone floor and wall cleaning and sealing
Granite and marble countertop cleaning and sealing
Marble, limestone, and travertine honing & polishing
Wood floor deep cleaning and buffing
Re-caulking

Sir Grout of Jupiter is a leading company in the hard surface restoration industry. We have professional equipment, products, and experience to make sure your surfaces always look beautiful and appealing. Furthermore, our maintenance plans are flexible, giving you the option for monthly, quarterly, semi-annual, or annual programs. You decide accordingly to your needs. Keep your surfaces fully protected, gorgeous-looking, and prevent any costly repairs.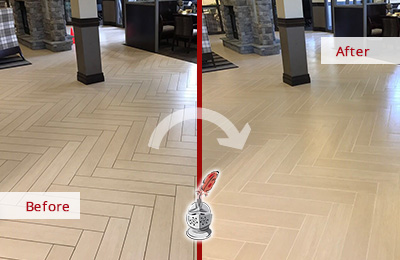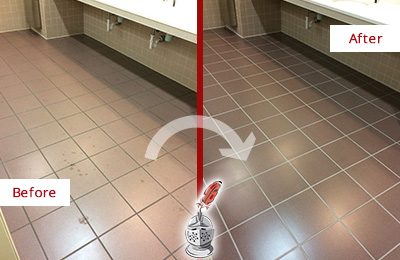 In addition to our regular maintenance programs Sir Grout of Jupiter also provides the following
Commercial Services
:
(772) 253-2888
or fill out the "Request a Quote" form at the bottom of this page to enjoy a free evaluation and to take advantage of our unparalleled services.