Commercial Tile and Grout Services
Commercial buildings and offices can have thousands of square feet of tile and grout that are subject to heavy foot traffic and spills. Over time, dirt and grime build up on tile and grout causing them to look dirty and unattractive, projecting an unprofessional image. The purpose of our cleaning, sealing and recoloring services is to counteract this when it happens.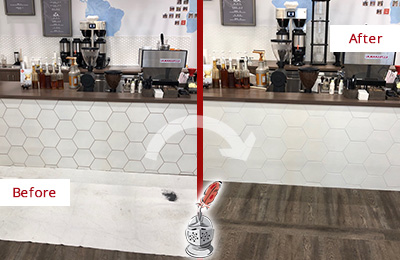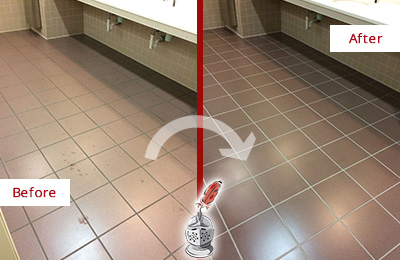 Sir Grout of Jupiter's tile and grout restoration processes are meant to make the tile and grout in any commercial environment look clean and beautiful again. Each Sir Grout of Jupiter tile and grout restoration solution is designed to dramatically improve the aesthetic of the tile in restaurants, hotels, hospitals, schools and office buildings.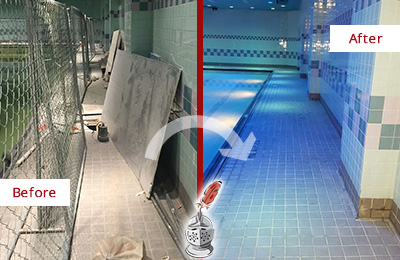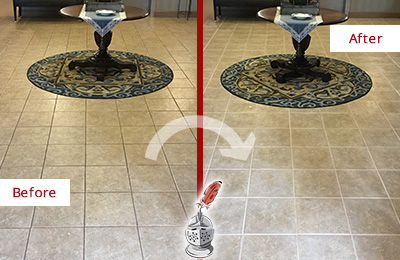 Restored and well-sealed grout and tile not only looks good, it is actually creating a healthier workplace. Contaminants such as mold, mildew and other substances brought in by foot traffic and spills will not penetrate the surface of a floor treated by Sir Grout of Jupiter. This makes maintaining a sanitary floor and environment much more achievable. Tile and grout is just one of Sir Grout of Jupiter's many areas of expertise—caulking is another. Whether you need new caulking or caulk repair, our technicians are highly qualified to help.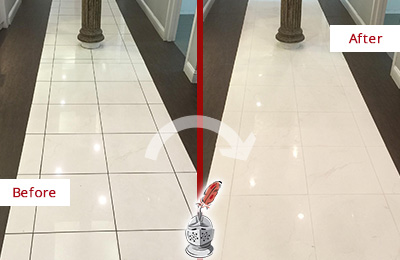 Sir Grout of Jupiter processes can transform tile and grout to look like new. In many cases, customers have said their floors look better than when they were first installed. Surfaces treated by Sir Grout of Jupiter are easily maintained with a simple neutral cleaner. Combined with Sir Grout of Jupiter's maintenance program, building owners can enjoy an extended warranty year after year.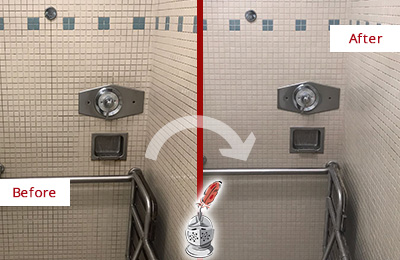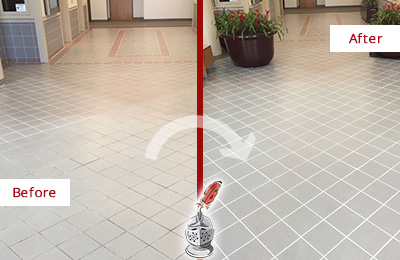 Our Commercial Tile and grout Services include:
Tile and Grout Cleaning and Sealing
Grout Recoloring and Sealing
Caulking
Tile and Grout Care Tips
Slip Resistant Application
In addition to our tile and grout services, Sir Grout of Jupiter also provides the following
Commercial Services
:
(772) 253-2888
or fill out the "Request a Quote" form at the bottom of this page to enjoy a free evaluation and quote for any of our services in office or commercial building.